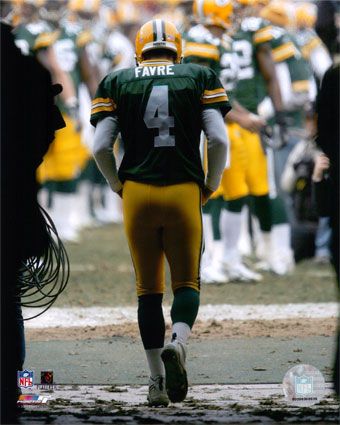 by Ryan Russell
After watching the latest press conference with Green Bay Packers head coach, Mike McCarthy, I have concluded that Brett Farve is, in fact, a gigantic tool (as many of the more intelligent NFL analysts have suggested).
Perhaps it's because I have always thought that Brett Favre was vastly overrated, but I agree with both the decisions made & positions taken by McCarthy, Murphy, and the Packers organization in light of the drama that has unfolded.
Figuring out who the "asshole" is in this situation depends solely on what you believe. Did Favre decide to retire only to change his mind a few months later, or did he plan this entire clusterf#$k from the beginning? If you believe the latter, that his "retirement" press conference was a tear-soaked hoax designed to either relieve him of any offseason duties or simply to gather as much as much attention as humanly possible, then you must agree that Brett is the asshole.