In baseball, unlike almost every other professional sport, the likelihood that the No. 1 overall pick is going to turn into a perennial All-Star and franchise player is quite small. In fact, none of the players drafted first overall have ever been inducted into the Baseball Hall of  Fame, and they have earned just six MVPs and one Cy Young award.
With this week's draft upon us, here's a look at the 10 players who have made the most impact in the big leagues over the course of their major league careers.
10. Bryce Harper, OF, Washington Nationals, 2010
It may be premature to put Bryce Harper on this list, but in his short career, he's helped transform the Washington Nationals from an afterthought in the National League East who had finished fifth in the division in five of the team's six years of existence, into a playoff team in 2012 and a serious World Series contender in 2013. His talent is undeniable and his hustle is admirable. There's little doubt he will ascend this list as his career progresses.
9. Adrian Gonzalez, 1B, Florida Marlins, 2000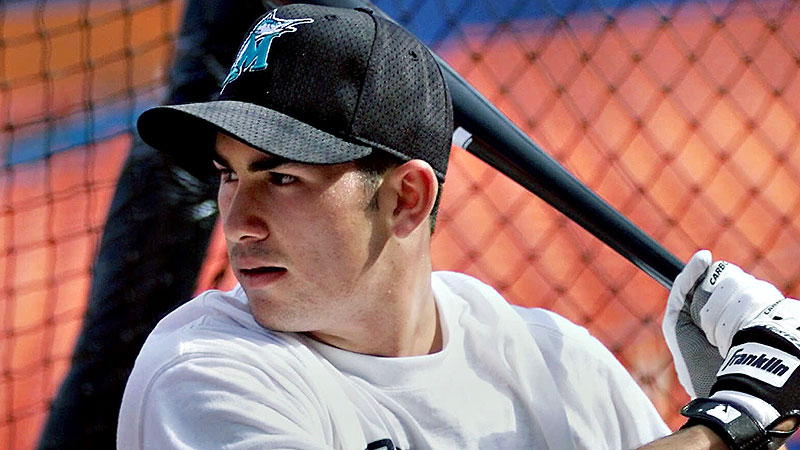 While he never cracked the major leagues with the team that drafted him, Adrian Gonzalez has established himself as one of the game's best hitters over his nine-plus years in the majors. He did most of his damage during five seasons in San Diego, where he hit .288, but has only raised his average since leaving the cavernous Petco Park. He hit .338 in his only full season with the Boston Red Sox. He has appeared in four All-Star games and won Gold Gloves in 2008, 2009 and 2011, as well as finishing fourth in the MVP voting in 2010 and seventh in 2011.
8. Jeff Burroughs, OF, Washington Senators, 1969
The list of No. 1 draft picks who were named league MVP is quite short, but Jeff Burroughs was the first to win the award, as he was named AL MVP in 1974 as a member of the Texas Rangers. Burroughs spent the latter part of his 15-year career with Atlanta, Seattle, Oakland and Toronto, finishing with a respectable .261 career average to go along with 240 home runs and 882 runs batted in.
7. Josh Hamilton, OF, Tampa Bay Devil Rays, 1999
Ranking up there with Harper in terms of pure physical gifts, Josh Hamilton's tumultuous major league career has been well-documented. It took the better part of a decade, but Hamilton finally enjoyed his breakout season in 2008 at age 27 as a member of the Texas Rangers.
He was named the American League MVP in 2010 after leading the league with a .359 batting average while belting 32 homers and notching 100 RBIs. His best statistical season was his last in Texas (2012), where he set a career-high with 43 home runs and also had 128 RBIs. His production has dropped slightly since he signed a five-year, $133 million contract with the Angels in the offseason, but he if he continues his production from his years in Texas over the course of his current contract, he'll be headed for Cooperstown.
6. Harold Baines, OF, Chicago White Sox, 1977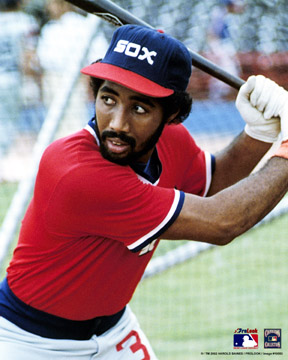 To this date, there are no No. 1 picks enshrined in Cooperstown, but Harold Baines' candidacy has been about as close as the group has come. A stalwart for the Chicago White Sox in the 1980s, Baines earned four All-Star nods in his time with the team, as well as two more later on in his career. He retired with 384 home runs, which currently ranks 59th all-time. Unfortunately for Baines, he never received more than 6.1 percent of the vote to be enshrined in the Hall of Fame, and dropped off the ballot in 2011 after receiving less than five percent.
5. Darryl Strawberry, OF, New York Mets, 1980
Darryl Strawberry's career started off with all of the promise you'd hope for in a No. 1 pick, as he rose through the Mets' farm system before breaking into the big leagues and winning the NL Rookie of the Year award in 1983. He was named an All-Star in each of the next eight seasons. Off-the-field issues have undoubtedly tainted the way he is remembered, but the career .259 hitter finished his career with 335 home runs and exactly 1,000 RBIs. He may have not achieved true super-stardom, but his numbers and longevity help give him an edge over some other former No. 1 picks.
4. Joe Mauer, C, Minnesota Twins, 2001
The Minnesota native is one of only six No. 1 picks to win an MVP award. Mauer accomplished that in 2009 when he led the league with a .365 average and also nabbed a Gold Glove behind the plate, one of three he's earned so far in his career. His .324 career average is tops among current players with 3,000 plate appearances. He's 10 seasons into his professional career and, should he stay healthy, appears to be on a pace that would enshrine him in Cooperstown five years after he retires.
3. Chipper Jones, SS, Atlanta Braves, 1990
Drafted as a shortstop before converting to third base, Larry Wayne "Chipper" Jones developed into one of the best hitters of the past 20 years. He helped lead the Braves to a World Series title in his rookie season of 1995 and added eight All-Star nods in his 19-year career. He hit over .300 in 10 of his 19 seasons, with his best season from an average perspective at .364 in 2008, when he won the NL batting title. He was named NL MVP in 1999, when he hit .319 and hit 45 home runs, while slugging .633 in the process. There's little doubt that Jones will find his bust in the Hall of Fame when he becomes eligible in 2017.
2. Alex Rodriguez, SS, Seattle Mariners, 1993
He might have the best pure numbers of any No. 1 pick, as Alex Rodriguez ended the 2012 season with 2,901 hits and 647 home runs. While his past few seasons have been tumultuous for a number of reasons, it's hard to disregard the numbers Rodriguez put up in the late 1990s and early 2000s. A-Rod has been an All-Star 14 times, to go with Most Valuable Player awards in 2003, 2005 and 2007. He was also a member of the World Series champion New York Yankees team in 2009. When Rodriguez surpasses 3,000 hits and if he can crack the 700 home run club (and make a run at Barry Bonds' record), he'll unquestionably be the best No. 1 pick ever – if you can look past his use of performing enhancing drugs.
1. Ken Griffey, Jr, OF, Seattle Mariners, 1987
Perhaps more than any other player, Ken Griffey Jr. helped define the 1990s decade in baseball. He was named an All-Star and received a Gold Glove in center field in each season from 1990 through 1999, capped off with an AL MVP award in 1997. His name was synonymous with not only Nike, Wheaties and Nintendo video games, but also phenomenal defense and one of the sweetest swings the game has ever seen.
Chronic injuries over the second half of his career put a damper on the potential numbers that Junior could have attained, but he still finished his 20-year career with 2,781 hits and 630 home runs. Having retired in 2010, Griffey should become the first No. 1 pick to be enshrined in Cooperstown when he's eligible in 2016.