Many fans want a veteran player on their hockey team, but what really gets them excited is raw, young talent.
There's no doubt that to be a successful franchise you must never lose sight of young talent. It's pretty much a staple in today's sports world.
Hockey is no different.
Young talent can mean the difference between a one-time wonder team and a dynasty. However, it can also be a risky business.
Mess up and fans will not let you forget about your "future star" bust; but if you're successful, it could mean years of praise.
On that note let us dive into a much closer look at the NHL's Central Division's top prospects.
KYLE BEACH
With all the players that Chicago had to get rid of, the Blackhawks are putting a lot of trust onto the newcomers, especially the young ones.
Kyle Beach is one of those young players that can make an immediate impact.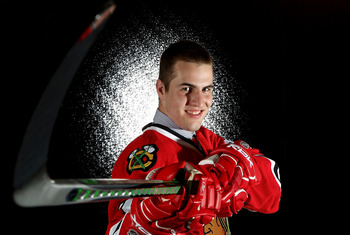 Beach is a towering power forward who uses brute strength as well as his knack to find the net to be successful. Beach could be a Dustin Byfuglien replacement for the Blackhawks.
Beach has that killer instinct, and he's not afraid to drop the gloves, the trait that made Big Buff so popular and loved Chicago.
Add a little goal scoring and Beach could become that all-around player that every team wishes for.
Alex Pietrangelo
Our next top prospect comes from the St. Louis Blues. His name: Alex Pietrangelo, a 6'3" defensemen out of King City, Ontario. Chosen in the first round, 4th overall, in the 2008 NHL draft, Pietrangelo brings St. Louis a wide variety of skills.
He uses his size to his advantage, and he is able to stack up against the league's top forwards, but what's really intriguing is his mobility and creativity with the puck, an asset that is rare among defensemen.
Also armed with great hockey knowledge and defensive awareness, Pietrangelo is a perfect catch for the St. Louis Blues, a team that is currently thriving on young talent.
Nikita Filatov
At six feet and only 172 pounds, Columbus's top prospect Nikita Filatov doesn't look like your average NHL player, but the kid has surprised many with his great speed and talent of creating offensive chances.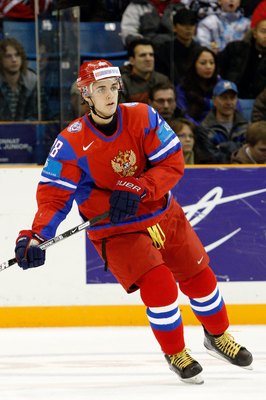 Filatov has amazing skating ability, something that will go very far in the Central Division. With above average puckhandling skills, there is only one area of concern: his ability to score while in traffic.
He's not as good in traffic as he is with some open ice in front of him, but Columbus has worked tirelessly to improve that aspect of Fliatov's game.
His size limits his intimidation factor, but that doesn't take away from how good he is at his strong suits.
With some time Columbus can really hit big with this young goal scorer.
Detroit is aging. That's obvious. With all the injuries last season, many wanted to see Detroit send up some young talent. Detroit has that in Jakub Kindl.
A defensman from the Czech Republic, Kindl has had a hard time adjusting to the more physical NHL, but he has shown enough improvement to feel confident about him being able to deal with that physicality.
He still needs work on his power-play skills, but they can be attributed to the Rangers usually using four forwards on the power play.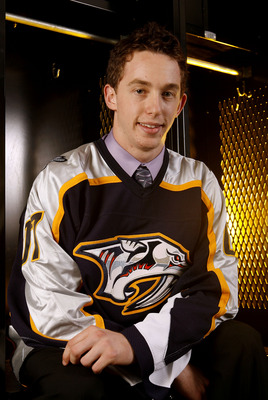 He can handle the puck very well, and skate just as good as most defensemen in the NHL, but Kindl will need another year to get to his full potential.
The Nashville Predators are stacked with young talent but Jonathan Blum stands out above the rest.
Blum is an explosive skater. His ability to fly down the ice and never being caught out of position are his two greatest skills.
Since he isn't a big player, Blum uses more of a poke check than a hip check, but he has not let his lack of size take away from his overall skill.
Blum will spend another year in Milwaukee as the Predators' defensemen battle for the remaining spots, but Blum will be in the NHL in the next few years, and can easily be Nashville's top defenseman.