Even though Milwaukee Brewers outfielder Ryan Braun tried to recoup some of the goodwill that he lost when he was suspended for 65 games this season by personally calling a number of Brewers season ticket holders, it looks like it's a week where he will take one step forward but two steps back.
According to multiple reports, the SURG Restaurant Group will be severing ties with Braun, which will force changes to multiple southeastern Wisconsin restaurants. The "8" in the title of 8-Twelve MVP Bar and Grill in the Milwaukee suburb of Brookfield refers to Braun's uniform number, and the title will be altered to remove the reference to the Milwaukee slugger.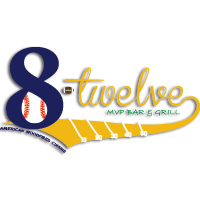 "We've appreciated the relationship we had with Ryan over the last several years, and the entire SURG family wishes him success in the future," Michael Polaski, CEO and co-owner of SURG, said in a statement.
SURG also worked with Braun on a licensing deal for a Milwaukee-based Italian restaurant called Ryan Braun's Graffito, and the group said that restaurant will stay in business until the end of 2013 in order to "to honor its pre-existing obligations to its customers and employees."
As a Milwaukee native and someone who has dined at 8-Twelve, it's a shame to see that SURG was forced to go in this direction, but it's a decision that is probably best for the longevity of the restaurants.
The "Twelve" in the title of the restaurant refers to the jersey number of Green Bay Packers quarterback Aaron Rodgers. The statement also said that the licensing deal that SURG has with Rodgers will remain unchanged.
---
---