There are many things that make Jay Cutler dominate.
The many times he throws the football into the a defender's hands with such ease and grace…the way he shows Aaron Rodgers how a real quarterback plays football…and don't forget the way he makes getting sacked look a lot cooler than David Carr did.
Those are all examples of how Cutler emulates other pros in his field, but there is one thing Cutler has a complete monopoly over: on-field expressions and body language. No one has a better arsenal of expressions than my man Jay!
This post is a tribute to all those expressions and positive body language that only Jay could display so nicely, clearly, and inspirationally.
1. The "I am sorry I threw the interception" look.
—–
2. The "Phillip Rivers stole my candy" look. 
—–
3. The "I can't believe Tim Tebow might have a
better career win/loss record than me" look.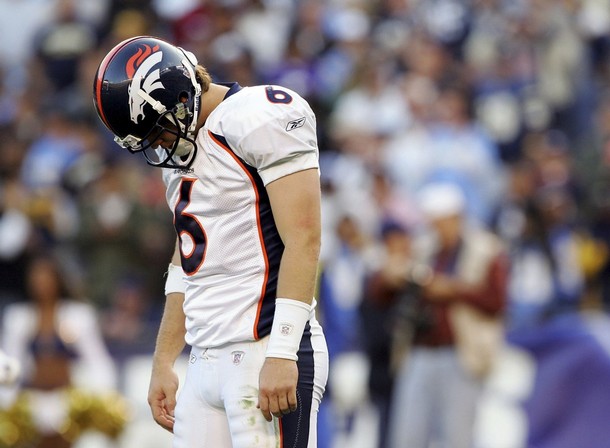 —–
4. The "Come on ref. You know I didn't
mean to fumble the ball," look.
—–
5. The "What the hell is my girlfriend doing with that guy," look. 
—–
6. The "I can't believe they're paying me
millions to play like this," look. 
—–
7. The "Wait! I have no fu**ing idea what I am doing," look.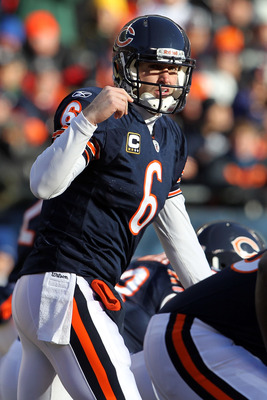 —–
8. The "Mike Shanahan didn't think my joke was very funny," look. 
—–
9. The "I hope to God this team has an offensive line," look.
—–
10. The "Look mom! I am flying," look. 
—–
11. Let's see what happens this weekend…
---
---